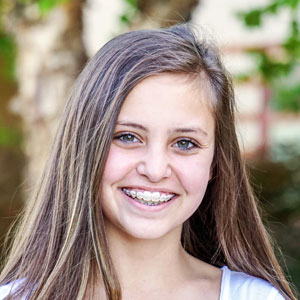 Friendship and Resiliency Through Cheer
Taylor, Long Reach HS, Class of 2020
There's a whole world of cheer that very few people know about: All Star Cheer. This level of competition is tough, but it teaches you a lot about hard work and the importance of teamwork.
Video Transcript
I've been cheering for as long as I can remember. My mom put me in gymnastics when I was only 4 years old. I would watch the cheerleaders practice and I begged my mom to let me try out. Eventually she agreed, and when I was 5 years old I tried out at a gym called Unique All Stars. I made the team and I fell in love with the sport. I had so much fun and I won almost every competition. I cheered at Unique for 5 years, but it eventually shut down so I had to find another gym. Most of my friends just quit cheer right there and then, but not me.
There's 5 levels of All Star cheer and I was in fifth grade - only a level two. I wasn't ready to give up.
Luckily I found a gym called Crown Athletics. It was the first year this gym was open so there were a lot of ups and downs. I was on a senior 3 team called "Supremacy" the first year and a junior team called "Majestics" the second. By this time, I was in 7th grade and really wanted to improve. My third year at Crown I was on a level 4 team called "Royalty". Royalty was the best team I've been on. We didn't win anything but we had the best bond ever. Every person on that team was like a sister and we all helped each other out and picked each other up it was amazing. But the next year wasn't the same. The coaches got meaner the parents got mad, and the cheerleaders quit. My final year on Crown was this year. I was on a team called A- team and half my team ended up quitting at the beginning of the season. But not me. I went through the whole season but we kept losing people and losing coaches so eventually there was no more team.
By this time it was my first year in high school and I tried out for the cheer team, and before tryouts, everyone knew I was going to make varsity. High school cheer is so much fun and cheering at football games is also really fun, but high school cheer creates so many stereotypes about cheer that I hate. It makes people think that All Star cheer is the same thing, but it's not. All Star cheer isn't the ra ra, go team, shake your pom poms and do a leg kick type cheer you see on tv or at football games. This is completely different.
This is knowing that you're not going to be perfect, knowing that you're going to trip, or fall, but this is also knowing that your going to get back up and never give up, because every time you mess up, you get better, and the result is amazing. This is All Star cheer. This is going to practice everyday and listening to coaches say you're not trying hard enough even though you've been giving 110 percent. This is crying every practice, hurting your wrists, your knees, your ankles, your back, but never quitting because you love this sport too much.
This is 3 hour practices 5 days a week, running, conditioning, stunting, tumbling, competing to win. It's the blood, sweat, and tears you leave on that blue mat. It's the never give up, never be defeated type attitude you gain. Its hearing people constantly say "cheer isnt even a sport" but you don't care because you know it is. There's a whole world of cheer that very few people know about. It's the friendship, the bond, the team work, the help each other out, leave no one behind. There's no "I" in TEAM attitude. Working so hard, almost giving up, but you don't, you never will, because you've been taught not to.
You see all your hard work pay off, and than you realize why you never gave up. You realize why you always push yourself.
You realize why you don't care what everyone says, you realize why you still do this sport even though your body is always aching, you realize that no matter how hard it gets, your never going to give up, because you are still the exact same little girl that fell in love with the sport when you were only 5 years old.
Related Stories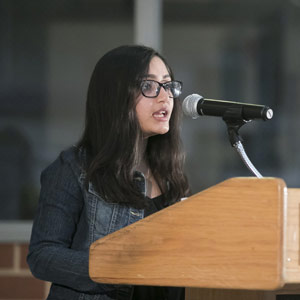 A Dance Journey
Manaswee, Marriotts Ridge HS, Class of 2021
Manaswee has been influenced greatly by dance as a passion, as an activity to enjoy with her mother, and as a way to stay connected to her culture.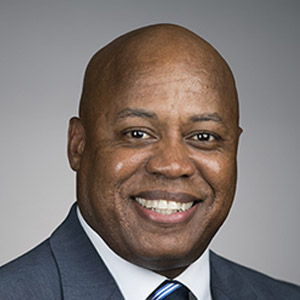 Two People Who Changed My Path
James LeMon, Executive Director of Community, Parent and School Outreach
From a cafeteria worker to a football coach, you never know who will be that person that will impact a child and change their lives.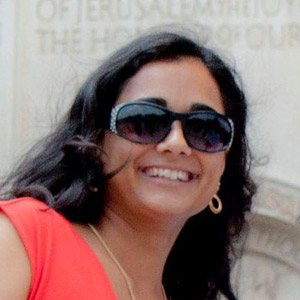 My Parents' Life Led Me to Teach
Rashmi Bury, ESOL Teacher - Patapsco MS
The struggle that Rashmi's parents endured moving to a new country with different cultures impassioned her to teach children with similar challenges.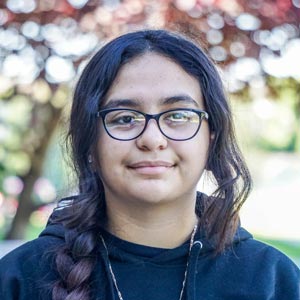 The Truth About Us
Estefania, Long Reach HS, Class of 2020
Instead of believing the stereotypes found in the media, Estefania shares her beautiful stories and memories of her Mexican culture.