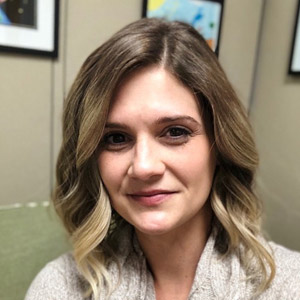 Becoming a Teacher - The Pulp is Poetry
Crystal Marshall-Krauss, Digital Learning Innovation and Design Resource Teacher
A creative writing teacher in a small Iowa town shaped the teacher - and person - Crystal would become.
Audio Transcript
I celebrate myself, and sing myself,
And what I assume you shall assume,
For every atom belonging to me as good belongs to you.


Song of Myself, Walt Whitman (1892)
"Mr. Phelan passed away today :(" This was the text message I read from my best friend Miqui on a Monday morning this past spring. My mom followed shortly after with a similar message. When you're not on facebook, you miss some of these communications after you've left a place. The place I'd left was Iowa, and it was in Iowa that Mr. Phelan had been a part of my story in becoming a teacher. He was my creative writing teacher at Wapsie Valley High School in Northeast Iowa in the late 1990s.
I had moved a lot in my first two years of high school: four schools in three states. After a long series of events, I landed in Iowa in March of my sophomore year. It seemed that as soon as my brother and I deplaned in Cedar Rapids and began the 100 mile car ride to our new home, it began to snow. It snowed for the next three days, dumping several feet in a way we had never seen before. Welcome to Iowa. However, what I would learn later was uncommon, school was canceled for a few days due to the weather. So instead of meeting new kids my own age, my first outing was with my mom to the grocery store. I remember she parked the truck and I immediately said, "What is this place?" I saw a horse and buggy tied up outside the little grocery store, and my mom ordered meat from the butcher, not selecting from prepackaged containers in a cooler. This was a new world for me.
I was enrolled in the high school. Here's what I remember of arriving at Wapsie: The school had 64 or so students in the sophomore class that year. It was one hallway. They called the classes "hours" not periods. Everyone had a lunch card not just the free lunch kids. There was one option for lunch. Literature and writing were separate classes. No honors. No French. No Trigonometry. Everyone wanted to talk to me, and I was soon labeled a "snot." I did not trust people who saw me as an interesting object. This was a new world for me too.
I heard a term recently that resonated with me when thinking about my time in Iowa: "people from away". I was people from away at Wapsie. And I think have always felt I'm a "people from away". Some people feel from a place and I felt very much from somewhere else.
I ended up in Mr. Phelan's class because moving schools is a little bit of figuring things out. Before, I hadn't had time to take a "fun" class in my schedule before. In Iowa, things slowed down. I had more time. 8 hours instead of 6 periods. So, I ended up in, but was excited about, my new 7th hour class, Creative Writing.
Here's what I remember about Creative Writing class: Mr. Phelan taught class with the desks in a circle. Always. He told us that if writing were an orange, then poetry is when you squeeze all the juice out and all that's left is the meat. The pulp is poetry. He told us we were poets, and we wrote poetry everyday for a semester, and then turned in a portfolio. We had a conference with Mr. Phelan and together we graded this work for the semester. I tried to give myself a B because I wasn't sure I'd put in my best effort, but Mr. Phelan said I deserved an A. Mr. Phelan treated me like a writer, like a poet. He encouraged us to find the poetry in the everyday. He told us to capture the feeling. He wrote with us almost everyday. He had white hair and a white mustache and was kinda short and wore cardigans.
I don't want to give the impression that Mr. Phelan was some Dead Poet's Society Robin Williams. We didn't climb on desks; this was not a movie. Mostly class was quiet. Mostly class was writing. Mostly we talked one on one with him if we needed help or guidance. Mostly Mr. Phelan knew how to get out of our way and how to get us to get out of our own way. Mostly he got a bunch of kids from a small town, some from a farm, some poor, some not, some, like me, who were from away, to write poetry. Everyday. For months. When we walked into class and sat in the circle, he would share a short lesson. Then, we would write. That was class. And I still love that sound when everyone is thinking in a room together. The sound of writing.
In my senior year, when I had taken all of the English classes Wapsie could offer me, Mr. Phelan said to take creative writing again, and we'd call it Creative Writing 2 on my transcript for college. Creative Writing 2 wasn't officially in the catalog of courses, but I needed an English credit, and he knew, as all good teachers do, that the catalog didn't always have everything students needed. And because he knew what I needed, I did it all again. I had a place in Mr. Phelan's room.
A few years later, I landed my first job as an English teacher in Howard County. Mr. Phelan didn't convince me to become an English teacher. I already knew that was what I wanted to be when I met him. But poetry? Mr. Phelan taught me how to teach kids to write poetry. While I was an English teacher, I taught my students in the way he taught me. I liked to rearrange my room into a circle if I could. I held some writing workshop, extracurricular type classes. I tried to get kids to write poetry every chance I could. I had them write poems after teaching "O' Captain my Captain", Whitman's poem about President Lincoln's death that concludes:
My Captain does not answer, his lips are pale and still,
My father does not feel my arm, he has no pulse nor will,
The ship is anchor'd safe and sound, its voyage closed and done,
From fearful trip the victor ship comes in with object won;
    Exult O shores, and ring O bells!
    But I with mournful tread,
        Walk the deck my Captain lies,
        Fallen cold and dead.
I showed them the clip of from Dead Poets Society. The one where the students stand on desks and powerfully say "O, Captain, My Captain." I asked them, who is your captain? I wrote with them. I let them see the writing happening while I projected it on the screen. I taught them all my tricks, all of Mr. Phelan's tricks. I told them they each can write poetry. I told them that if writing were an orange, poetry is when you squeeze all the extra words out and just the pulp is left. The pulp is poetry.
I remember many other things about Mr. Phelan. I did some field experiences with him in college while I trained for teacher certification. He told me once that if I wanted his position there, he'd retire when I graduated. I don't know if he was serious, but it showed how much he believed in me long after I left creative writing class. I also remember he taught my brother freshman English. This was where my brother read probably the only full novel he finished (and enjoyed) in high school, Lord of the Flies, but also where he made up an end to a story he didn't read for his report. I know Mr. Phelan was a coach, a father, a husband, a teacher of many other things. I know he wasn't just a creative writing teacher. He was just a good one.
And I remember he liked Walt Whitman. After learning of his death, I found myself drawn back to Whitman's poems. The musicality of reading poetry aloud. The freedom Whitman represented to me as a high school student. Like the beginning of this poem:
A child said What is the grass? Fetching it to me with full 
hands; 
how could I answer the child? I do not know what it 
is any more than he.


A child said, What is the grass? Walt Whitman
And it seems that in Iowa, in Creative Writing class, we had asked Mr. Phelan, "What is poetry?" And he said our writing was poetry. The pulp was poetry.
"But how do we understand poetry?" we asked. And he said you have to hear it. He said to read poetry aloud. Later, as a grown up English teacher, I taught my own students that, the first step is read it aloud.
Becoming a teacher, I carried Mr. Phelan's lessons with me. I carried the knowledge that poetry is sound and feeling and connection between us all, as humans. I carried that the pulp is poetry. I carried that good teachers know what students need and believe in their students as writers, as humans.
Now, I carry the knowledge that you can't predict the impact you may have on others. Or how that impact might ripple throughout time. Mr. Phelan never knew the impact he had on my students. He didn't how his teaching was such a part of my story. Or how he's part of a story I carry with me about a student who came back his senior year to tell me, his 8th grade English teacher, that because of my class, he always understood poetry. Or that I tweeted that story and that story was retweeted by the U.S. Department of Education about memorable moments in my teaching experience. That Mr. Phelan was a part of that story too. That he continues to be a part of my story.
Walt Whitman wrote in "Hush'd Be the Camps To-Day", "And each with musing soul retire to celebrate,/ our dear commander's death.." And with this story, I celebrate Mr. Phelan. And, Mr. Phelan, as you taught me, step one is read it aloud.
Related Stories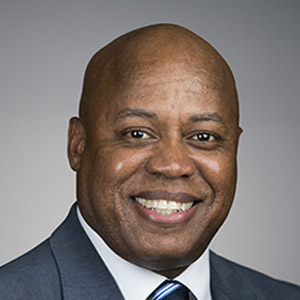 Two People Who Changed My Path
James LeMon, Executive Director of Community, Parent and School Outreach
From a cafeteria worker to a football coach, you never know who will be that person that will impact a child and change their lives.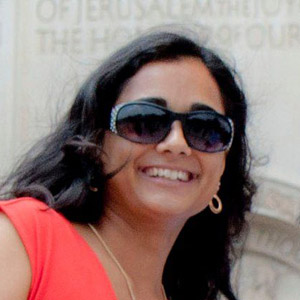 My Parents' Life Led Me to Teach
Rashmi Bury, ESOL Teacher - Patapsco MS
The struggle that Rashmi's parents endured moving to a new country with different cultures impassioned her to teach children with similar challenges.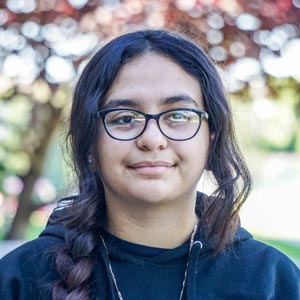 The Truth About Us
Estefania, Long Reach HS, Class of 2020
Instead of believing the stereotypes found in the media, Estefania shares her beautiful stories and memories of her Mexican culture.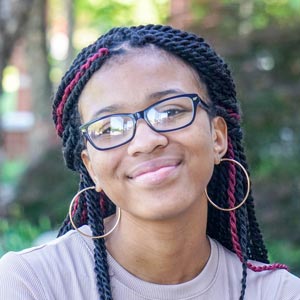 Beauty is in the Eye of the Beholder
Alana, Long Reach HS, Class of 2020
Struggling with self image, Alana tells the story of a girl who's body displays the struggles of her past and present.